In today's uncertain times, as a parent, my foremost concerns have always revolved around the safety of my children in schools and ensuring they receive a quality education. Balancing these two aspects often feels like walking a tightrope.
With recent events heightening safety concerns and sometimes dubious educational quality in traditional settings, I turned to homeschooling. Not only does it provide a secure environment, but with the right resources, it can rival, if not surpass, traditional education in terms of quality.
To aid parents like me, here's a compilation of some of the best homeschooling websites and resources that I have found invaluable.
1. Khan Academy
Khan Academy is synonymous with free, high-quality education. It offers lessons in a range of subjects including mathematics, science, programming, and history.
Features
Interactive Exercises: Each topic comes with practice exercises to help students master the concepts.
Personalized Learning: It tracks progress and offers tailored lessons based on the student's needs.
2. Time4Learning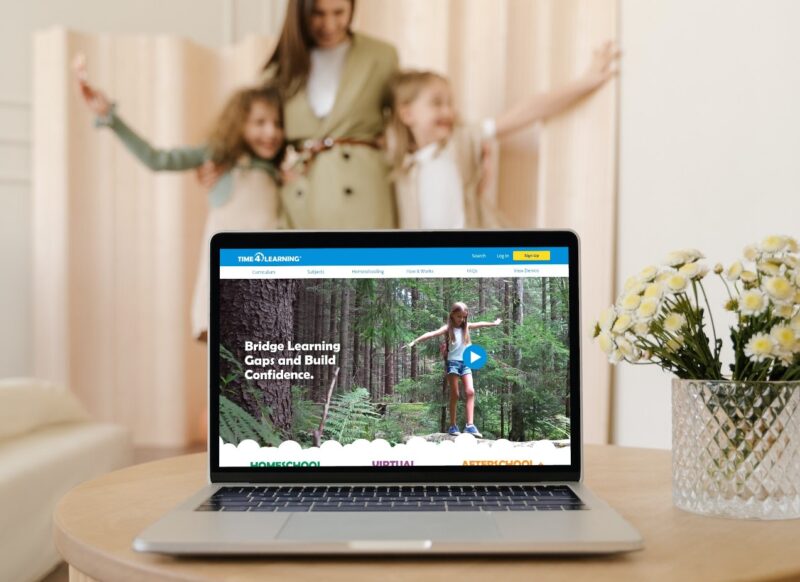 This comprehensive homeschooling website provides a curriculum for PreK-12. It's especially known for its engaging multimedia lessons.
Features
Automated Reporting: Helpful for parents to keep track of progress.
Flexibility: Adjust lessons to match your child's pace.
3. Starfall
Starfall is a great resource for young children who are learning to read. It uses a variety of interactive activities and games to help children develop their phonics skills and learn new vocabulary.
It also offers resources for math and music, which can help children develop a strong foundation in these subjects early on.
Features
Phonics-Based: Helps beginners get a strong foundation in reading.
Mathematics and Music: It's not just about reading; there are resources for math and music too.
4. ABCmouse
ABCmouse is a comprehensive online curriculum for kids aged 2-8. It covers a variety of subjects, including reading, math, science, and art.
ABCmouse uses a gamified learning approach to keep kids engaged and motivated.
Features
Step-by-Step Learning Path: Customized paths guide children through lessons.
Rewards: Motivate kids by earning tickets after each lesson.
5. BrainPOP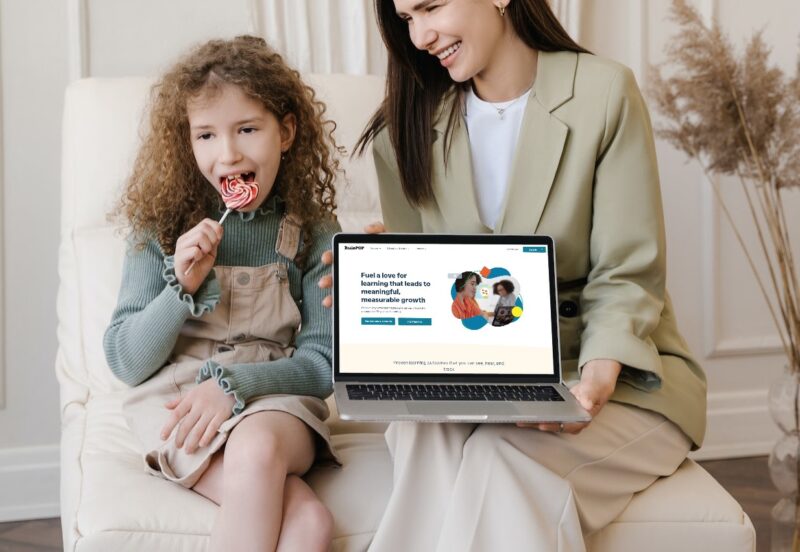 BrainPOP is a great resource for kids who want to learn about a variety of subjects in a fun and engaging way. It offers animated movies on a variety of topics, from science and math to art and history.
This platform also includes interactive quizzes and activities to help kids reinforce their learning.
Features
Animated Movies: Helps explain complex topics.
Interactive Quizzes: To reinforce learning.
6. Outschool
Outschool is a great resource for kids who want to learn new things in a more interactive way. It offers live classes on a variety of topics, from algebra to animation.
These classes are small and intimate, which allows kids to get individual attention from the instructor.
Features
Small Class Sizes: Enables personal attention.
Wide Range of Topics: From traditional subjects to specialized interests like coding or arts.
7. Coursera
Though often associated with adult education, Coursera has many courses suitable for older homeschooling students. Partnering with top universities, it offers subjects like computer science, literature, and more.
Features
Certificates: On completion, which can be added to resumes or college applications.
World-class Instructors: Learn from experts in the field.
8. Udemy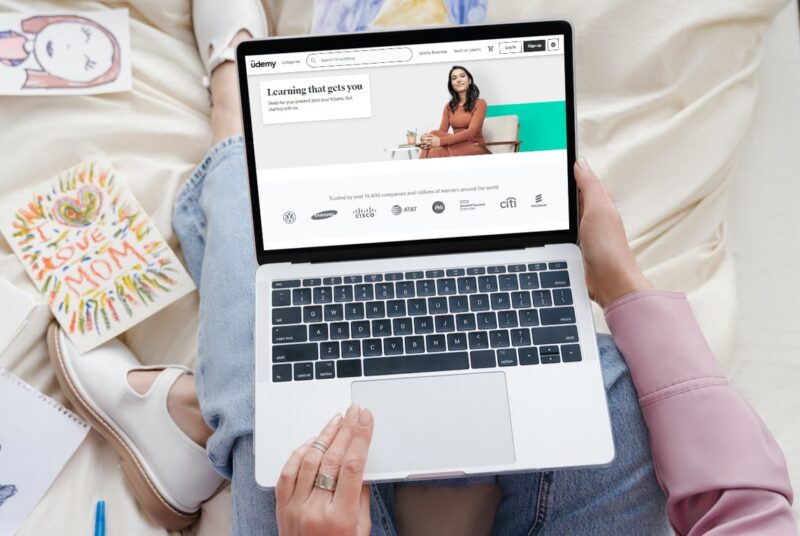 Udemy provides an excellent platform for children to explore a diverse range of subjects beyond what is usually taught in schools. Its offerings include coding, game development, robotics, and other unconventional topics.
In addition, Udemy offers specialized courses in traditional subjects like math, science, and history.
Features
Lifetime Access: Buy once, and the course is yours forever.
Highly Specialized Courses: From languages to game development.
9. Duolingo
If kids are interested in learning a new language, Duolingo is an excellent tool for them. It employs a gamified technique that makes learning enjoyable and captivating.
Moreover, the lessons on Duolingo are brief and easily manageable, allowing children to incorporate them into their packed routines.
Features
Streaks: Keeps kids motivated by tracking daily progress.
Story-Based Lessons: Engaging stories to improve comprehension.
10. Reading Eggs
Making reading interesting for kids aged 2-13, Reading Eggs combines games, songs, and golden eggs to keep the little ones motivated.
Features
Progress Tracking: For parents to review and understand their child's development.
Interactive Books: Enhance the joy of reading.
11. CodaKid
For those into tech, CodaKid offers courses in coding, game design, and more for kids aged 7-15.
Features
Real Software: Teaches kids on professional tools like Python and JavaScript.
Mentor Support: Real developers guide and troubleshoot.
12. Adventure Academy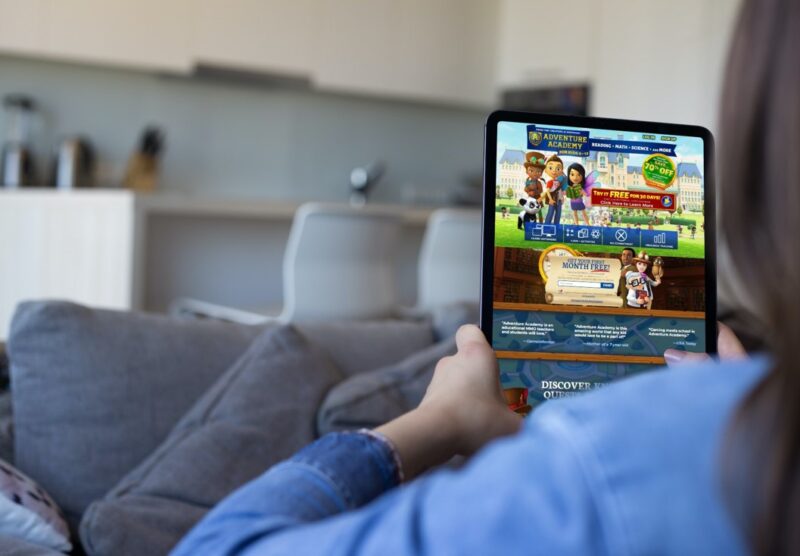 From the creators of ABCmouse, this is for older kids, offering an MMORPG-style experience while covering critical academic subjects.
Features
Immersive World: Learning through exploration and quests.
Team Activities: Encourages social interaction and group tasks.
13. IXL
IXL delivers a tailored learning experience, offering more than 8,000 skills in five core subjects. It's designed for a range of students, from early learners to advanced students preparing for college.
Features
Adaptive Learning: Adjusts question difficulty based on the student's mastery.
Analytics: Detailed insights into performance, helping parents identify areas of improvement.
14. HippoCampus
This platform is a boon for middle to high school students, providing free educational videos in 13 subject areas.
Features
High-Quality Content: Collaborates with top educational institutions.
Flexible Learning: Watch videos at your own pace.
15. LibriVox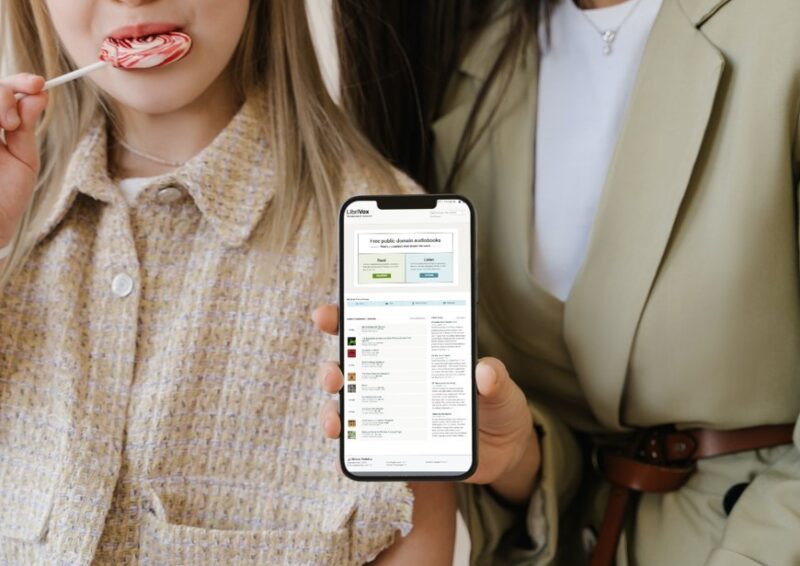 For those who love literature, LibriVox offers free audiobooks. It's a great way to introduce classics to your homeschooling curriculum.
Features
Expansive Library: Thousands of classic audiobooks available.
Volunteer Driven: Narrations by passionate volunteers from around the world.
16. Mathletics
Turn math into a thrilling adventure for your child. Mathletics offers students the chance to take on math challenges and compete with peers worldwide.
Features
Instant Feedback: Kids know where they went right or wrong immediately.
Adaptive Practice: Adjusts to the child's level to keep them engaged and challenged.
17. Mystery Science
Stoke the fires of curiosity with Mystery Science, offering open-and-go lessons that inspire kids to love science.
Features
Engaging Content: Uses stories and hands-on experiments.
Curriculum Aligned: Covers major science standards.
18. Supercharged School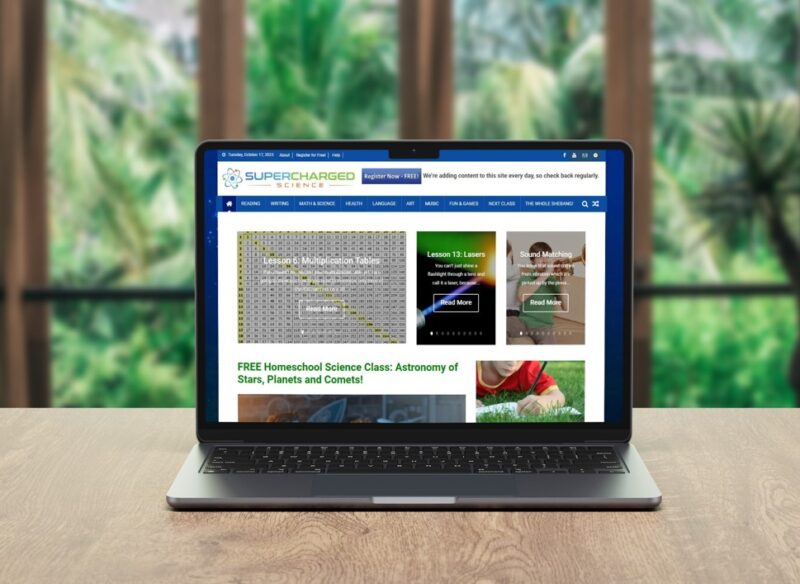 Taking a gamified approach, this platform offers subjects ranging from math to science in an engaging manner.
Features
Interactive Simulations: Makes difficult concepts easier to grasp.
Challenges and Rewards: Keeps kids motivated through their learning journey.
19. History for Kids
Bring the past to life with this platform, offering free history and geography resources designed for kids.
Features
Animated Stories: Engage children in historic events.
Puzzles and Quizzes: Reinforce learning with fun challenges.
20. Art for Kids Hub
Introduce your child to the colorful world of art. This platform offers step-by-step drawing lessons for young artists.
Features
Family-Friendly: Designed for parents and kids to bond over art.
Diverse Art Projects: From drawing to crafting and even origami.
21. NASA's Website for Students
Turn your child's gaze to the stars. NASA's dedicated platform for students is filled with resources on astronomy and space science.
Features
Stunning Imagery: Photos and videos from space missions.
Interactive Games: Educates while entertaining.
22. Spelling City
Make spelling and vocabulary fun! Spelling City offers games, tests, and teaching aids to help students master words.
Features
Custom Word Lists: Tailor the learning to your curriculum.
Various Games: From crossword puzzles to word searches.
23. National Geographic Kids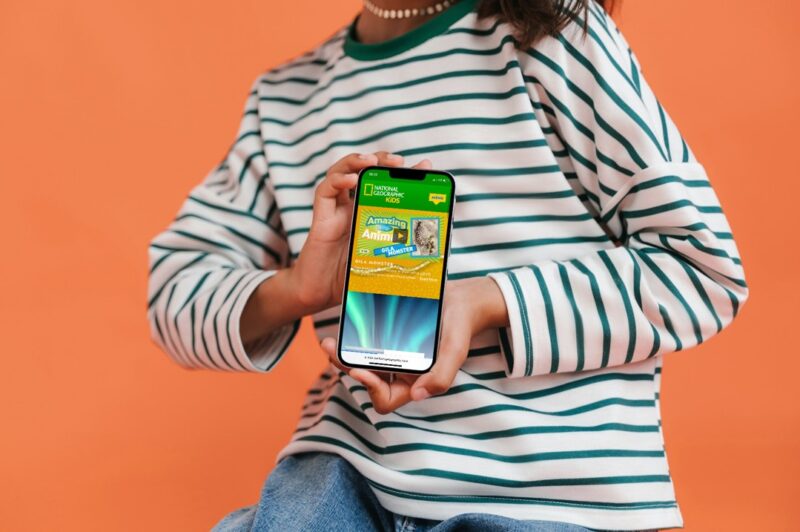 Unleash the explorer in your child. This platform offers resources on geography, science, and the wonders of the natural world.
Features
Videos and Photos: Dive into the wonders of our world.
Interactive Games: Makes learning about the planet fun!
FAQ
Are there any homeschooling resources available for older students?
Some homeschooling resources that are suitable for older students include Coursera, Udemy, and Codecademy. These platforms offer courses on a wide range of subjects, from computer science to literature to art.
Could you suggest any homeschooling resources that promote hands-on learning?
Some homeschooling resources that are focused on hands-on learning include Mystery Science, Outschool, and Science Buddies. These platforms offer activities and experiments that allow students to learn about science and other subjects in a practical way.
Are there any homeschooling resources that are affordable or free of cost?
There are many free or low-cost homeschooling resources available, such as Khan Academy, Reading Eggs, and LibriVox. These platforms offer high-quality educational content that can be accessed without spending a lot of money.
Is there a specific homeschooling resource designed for children with special needs?
Some homeschooling resources that are specifically designed for children with special needs include Understood, Understood Math, and Teach Like a Champion. These platforms offer resources and support to help parents homeschool their children with special needs.
Can you provide any tips for parents in finding suitable homeschooling resources for their children?
Here are some tips for finding the right homeschooling resources for your child:
Consider your child's learning style and interests.
Look for resources that are aligned with your homeschool curriculum.
Read reviews of different resources before you decide which ones to use.
Try out different resources to see what works best for your child.
The Road Ahead
Homeschooling has evolved beyond traditional homebound learning. With numerous online resources, it's now about expanding your child's worldview beyond typical classrooms.
These platforms offer tailored, diverse educational experiences. With these tools, you can ensure your child has a well-rounded education from home's comfort.
Here's to empowering and joyous teaching!